Let's Save You Time
At Modern Nissan of Winston Salem, we know how valuable your time is. For this reason, we are offering tools that can save you a potential 4.5 hours of being physically in our dealership! Think about what you could do with that time. In addition, our innovative tools will walk you through the process at your own pace so you can take your time to understand and calculate your purchase with accuracy. Read on below to find out how each offering can help:


Value A Trade
Not sure what the value is on your trade but would like to know before you even come to our Modern Nissan dealership in Winston Salem? We can help you with that! Use our Value a Trade tool available on any of our vehicle detail pages to find out the value of your vehicle. After, you can even apply the trade-in price in order to structure your deal right online saving your about 30 minutes in our dealership!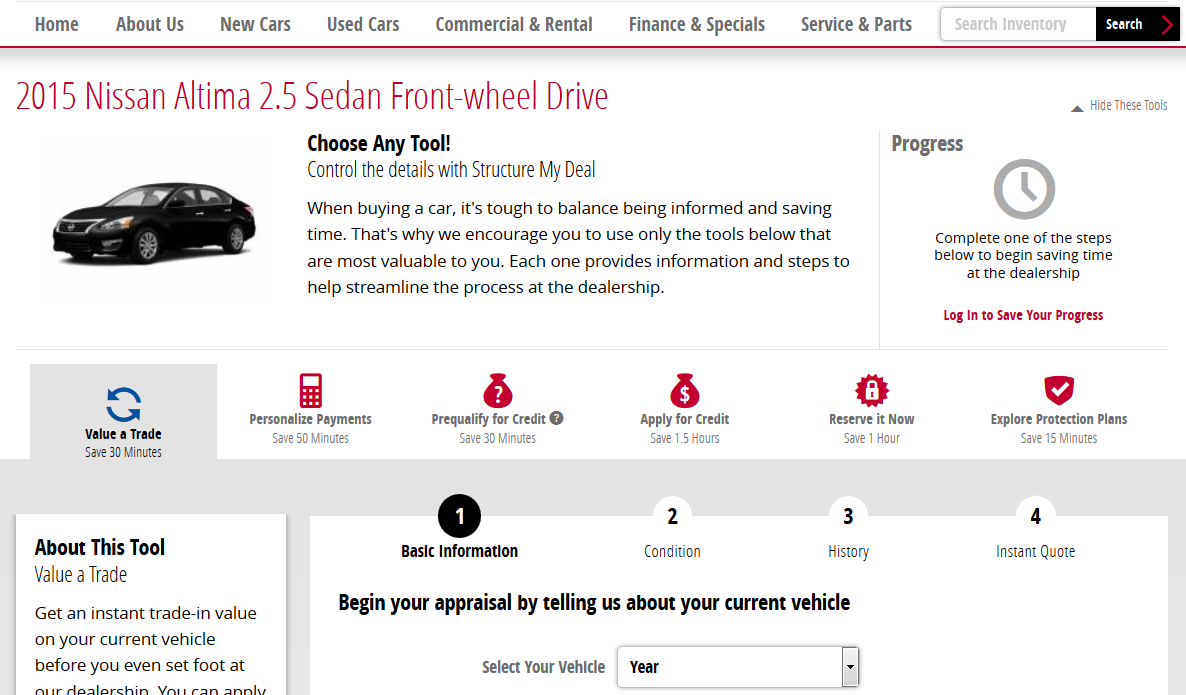 Personalize Payments
Using our online Payment Review Calculator, we can easily show you your selling price, minus your trade, down payments and discounts, leaving you the final low price that you will pay at Modern Nissan. Even beyond that, we help help you find out what your estimated Monthly Payment will be if you choose to finance. Yes it's that easy and it will save you a whopping 50 minutes in our dealership!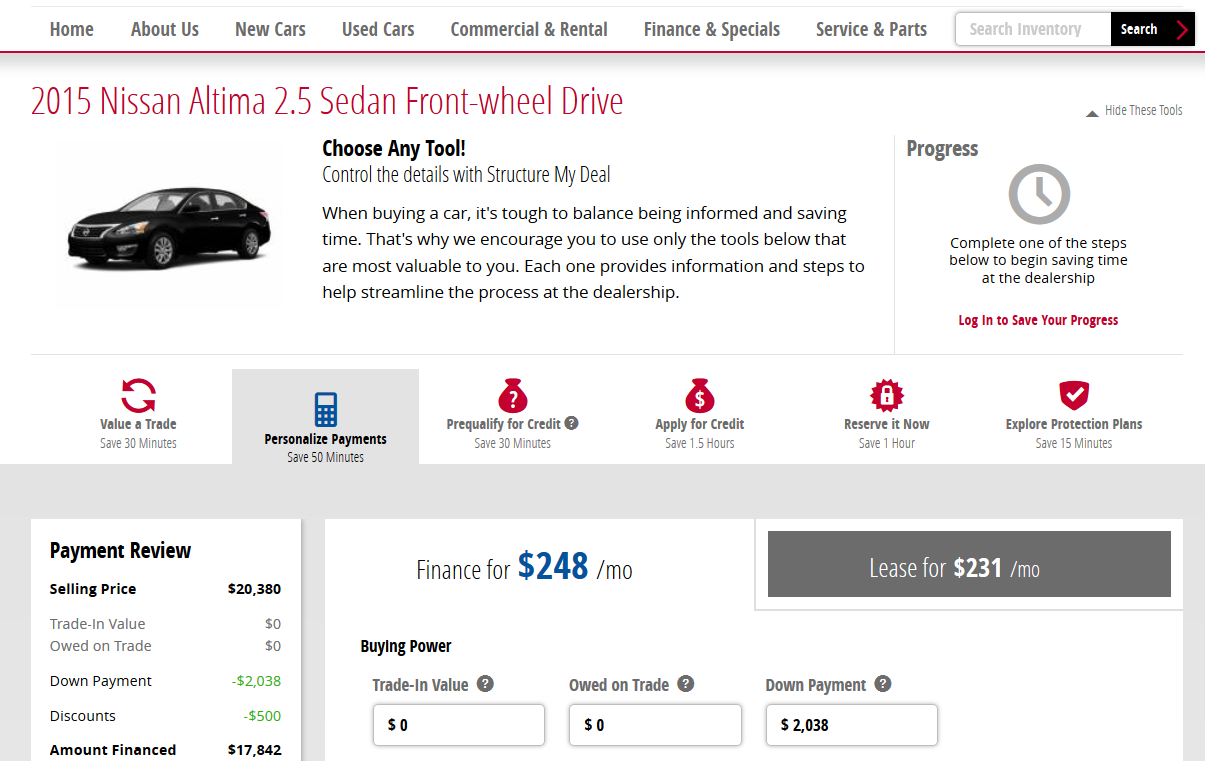 Prequalify for Credit
With most people financing their vehicles these days, we want to let you know that we have you covered! Use our Prequalify for Credit tool to enter in your information safely and securely then we will find the financing options that work for you. How easy is that?
Apply for Credit
We understand applying for credit at any dealership can be a lengthy process. About 1.5 hours lengthy. With our Apply for Credit tool, getting started on financing your vehicle is now made easy. Simply use our secure application and one of our knowledgeable finance managers will call you to go over your application. In addition, because you applied online, there will be no need to fill out the lengthy paperwork via hand when you come to see us!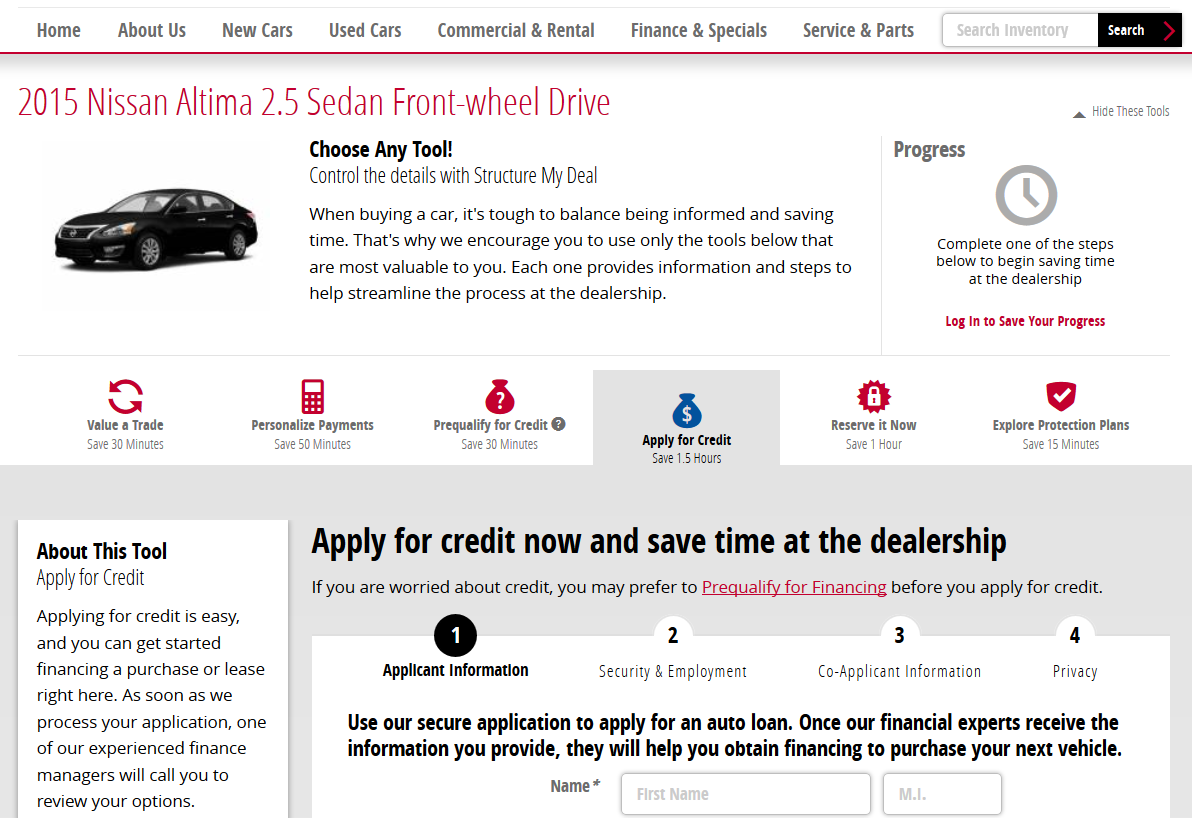 Reserve It Now
Looking to save even more time at our dealership? How about a full hour? Use Reserve It Now! Fill in the form with your information plus payment and once complete, you'll be able to put the vehicle you love on hold until you can come see us in person! This tool uses the trusted PayPal service we all know where we can accept your major credit card or your own PayPal-linked bank account. Also, since we know that sometimes things come up that may change your mind, you can easily cancel your reservation at anytime without the obligation. So go ahead and feel comfortable in securing your car, truck or SUV before someone else does.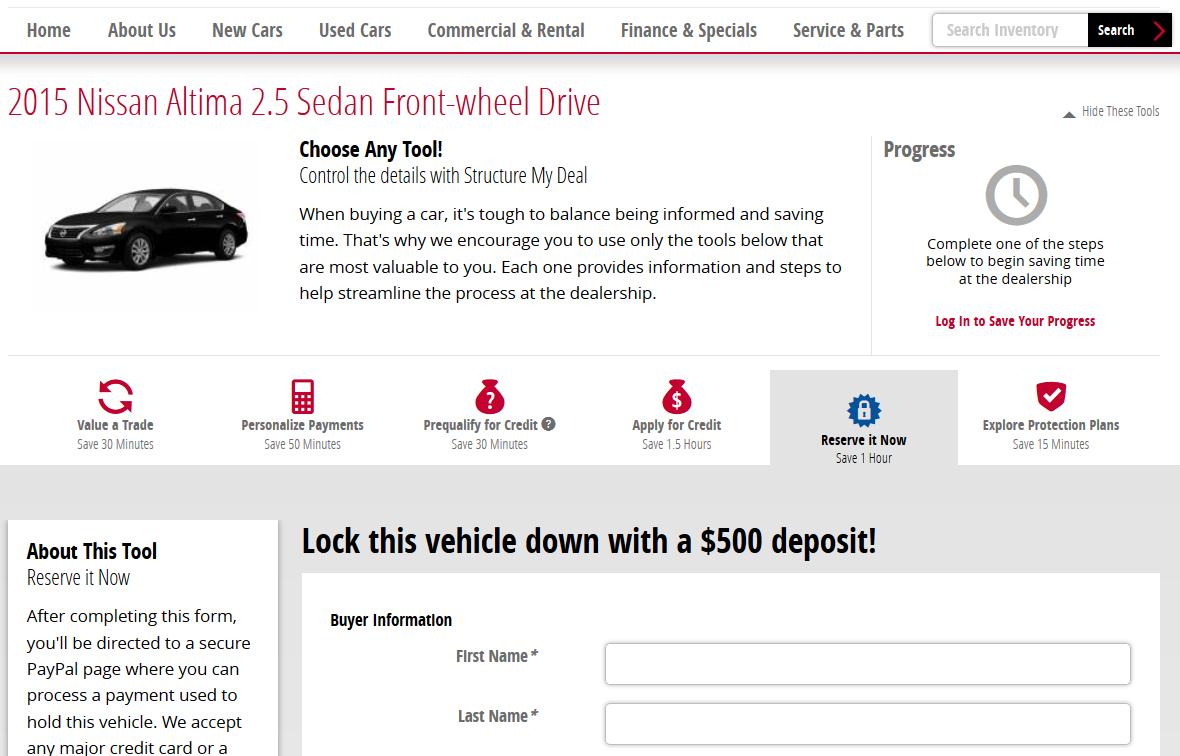 Explore Protection Plans
At Modern Nissan of Winston Salem we know that purchasing a vehicle is an investment that you want to protect. Save 15 minutes by reviewing our Protection Plans such as Environmental, Service, Anti-Theft plus many more, under Explore Protection Plans.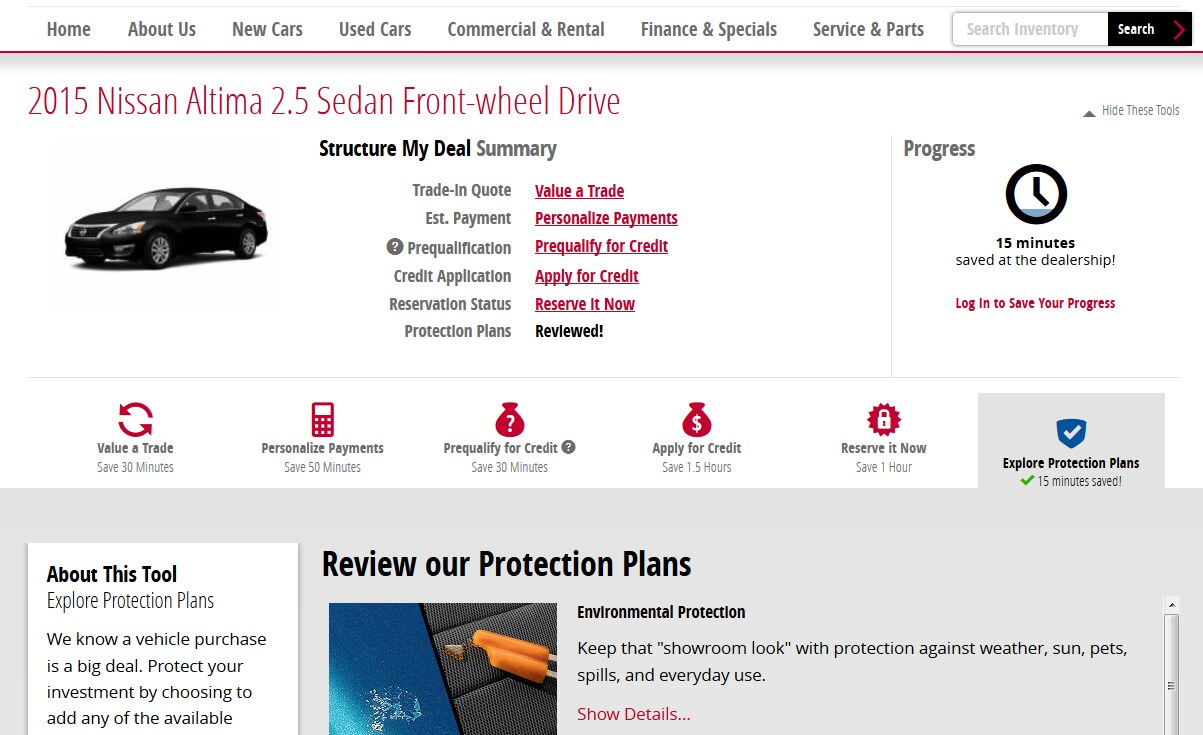 Now that you know how you can save an amazing span of time, head on over to our inventory listings page to find the vehicle right for you. Once you find yourself on one of our many vehicle detail pages that you are interested in, simply click "
Structure My Deal
" on the top right hand corner. Trust us, you will be very pleased with not only the time that you will keep to yourself but with how easy all of our tools are. We look forward to seeing you at
Modern Nissan of Winston Salem
soon where we are holding the precious vehicle you personally reserved for yourself!