Compare the 2019 Nissan Altima to the Honda Accord and Toyota Camry
What do you look for in a sedan? Efficient yet capable driving is obviously preferred, and for a midsized four-door, you want ample room inside for both passengers and some cargo. That's just the start of an amazing sedan in the new 2019 Nissan Altima, which offers drivers from Greensboro, High Point and Mt. Airy an economic, dynamic and stylish ride for their everyday travels. Add in the loads of innovative Nissan technology, and you'll be all set to go. When you're ready to explore all your options for the new Altima, be sure to visit our Winston Salem, NC Nissan dealership and we'll happily take you for a quick test drive. 
Of course we know you're probably researching your other sedan options around Kernersville, Thomasville and Lexington. We're confident the Altima will be your best bet, but you'll probably be researching two comparable four-doors in the new Honda Accord and Toyota Camry, which come with similar sizes and engine options. Take a look through these comparisons to see what makes the new Altima your best bet for an everyday sedan, then visit us in Winston Salem right now to see more.
---
Nissan Altima vs Honda Accord
---
For versatility and travels that take you beyond the Greensboro area, the Altima offers an innovative AWD system that only kicks in when needed, helping you maintain an impressive efficiency level on dry surfaces. The Accord doesn't offer AWD of any kind, so the Altima is clearly the better choice for all-weather driving.
 
With the unique variable compression (VC) turbocharged engine, the Altima can shift between highly efficient and smooth driving to more power when the situation calls for it. The Accord offers similarly sized engines, but the Altima will provide better overall fuel economy on the highway, making it a smarter choice for your daily commutes.
 
A car you'll spend any amount of time in ought to be comfortable and with the new Altima, you get considerably more front legroom than what's offered up front in the new Accord.
 
For staying connected, the new Altima offers standard Apple CarPlay, and while that kind of smartphone integration is offered with the Accord, you'll spend more to add that into your infotainment center.
 
While both sedans offer a wealth of available safety features, Nissan's intelligent systems work far better than Honda's. Additionally, the Altima is available with rear automatic braking, which isn't offered with the new Accord.
---
Nissan Altima vs Toyota Camry
---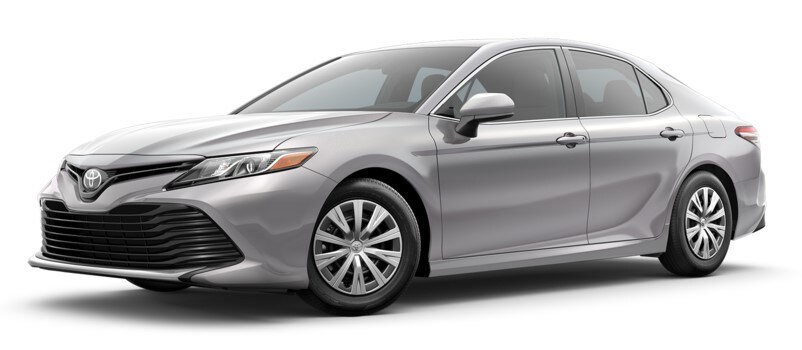 Usually in a hurry? The Altima comes with a standard key-activated remote engine start, helpful during frosty mornings in the coldest winter months around here, or to simply get you ready to hit the road in no time. Of course we bring this up because the Camry doesn't offer this nifty feature.
 
Another standard feature in the Altima is Android Auto, smartphone integration for drivers with Android mobile devices, while the Camry only carries Apple CarPlay (also standard in the Altima) for its smartphone connectivity.
 
A class-exclusive tire-fill alert in the Altima makes keeping your tire pressure at appropriate levels compared to the Camry, which of course doesn't offer that kind of helpful technology.
 
While both sedans offer standard automatic emergency braking, the Altima comes with a high-end forward collision warning system, helping you to react so that automatic braking doesn't have to. Once again, that kind of collision alert isn't available with the Camry.
 
Like with the Accord, the Camry doesn't offer as much legroom in the front seats as the Altima, making Nissan's midsized sedan a better choice for taller drivers and passengers.
 
Hours
Monday

9:00am - 7:00pm

Tuesday

9:00am - 7:00pm

Wednesday

9:00am - 7:00pm

Thursday

9:00am - 7:00pm

Friday

9:00am - 7:00pm

Saturday

9:00am - 6:00pm

Sunday

Closed