The 2023 Nissan Maxima has two different powertrain options: a continuously variable gearbox (CVT) and a six-speed manual. By cycling between an infinite number of gear ratios, the CVT is a type of automated gearbox that provides a smoother, more efficient driving experience. Conversely, a manual transmission allows drivers who prefer a more engaging driving experience greater control over the car's acceleration and speed.
The gearbox system of the 2023 Nissan Maxima is equipped with gaskets, seals, a torque converter, a transfer case, and a transmission case to provide optimal performance and durability. Benefits of this gearbox system include improved handling and control, smoother acceleration, and higher fuel economy. The 2023 Nissan Maxima's transmission system has a significant impact on both its performance and driving pleasure.
2023 Nissan Maxima Seating
The 2023 Nissan Maxima is a high-end car with large and comfortable seats for its passengers. The Maxima has a standard 5-seat capacity, providing plenty of room for seating needs for everyone on board.
Step into the realm of comfort and luxury with the Nissan Maxima's seating! With Maxima Platinum adding semi-aniline leather-appointed seating, every journey becomes a first-class experience. This isn't just about aesthetics; it's about embracing a driver-centric approach that doesn't compromise on comfort. The Maxima's seating is an epitome of ergonomic design, ensuring you and your passengers enjoy a comfortable and relaxing ride. The Maxima's seats have clinched the coveted 'G' dynamic rating and 'G' seat/head restraint geometry in the rigorous IIHS tests, reflecting their superior protective qualities during a collision. Experience the Maxima - where comfort meets safety in grand style!
2023 Nissan Maxima Safety Features
Due to its wealth of cutting-edge safety and driver-assistance systems, the 2023 Nissan Maxima is a trustworthy and secure choice for all drivers. These features include forward-collision warning, automated emergency braking, available adaptive cruise control and more!
Every Maxima is equipped with the standard Nissan Safety Shield® 360, an all-around protection system designed with your safety in mind. This includes Automatic Emergency Braking with Pedestrian Detection, ensuring the car responds to unexpected obstacles. But that's not all! Other notable safety features include anti-lock brakes, stability control, front-impact, side impact, overhead, and knee airbags, providing comprehensive protection in the event of an accident. Additionally, the Maxima sports standard automated emergency braking and forward-collision warning, with available adaptive cruise control, making your driving experience not only safer but also more comfortable. With an overall high safety rating from the NHTSA, the 2023 Nissan Maxima stands as a testament to Nissan's commitment to the safety of its drivers.
2023 Nissan Maxima Fuel Economy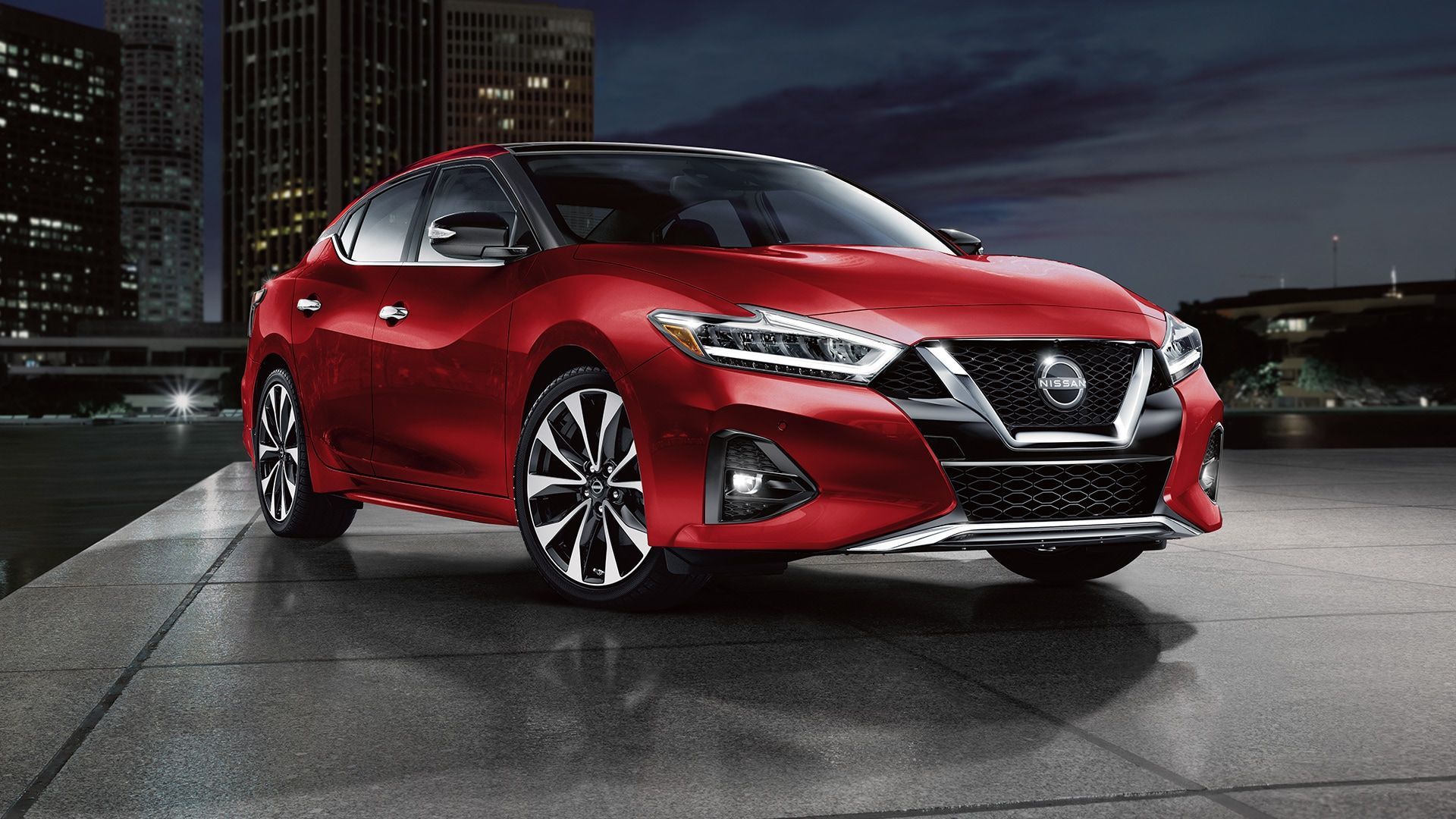 The 2023 Nissan Maxima is a fuel-efficient marvel that is sure to impress. Its 3.5-liter V6 engine, coupled with a continuously variable automatic transmission (CVT), ensures an impressive fuel economy, boasting ratings of 20 mpg in the city and an extraordinary 30 mpg on the highway. This sleek and stylish four-door sedan combines practicality and performance with commendable efficiency. Regardless of whether you're commuting, running errands, or embarking on a long road trip, the Maxima optimizes fuel usage for the long haul!